JalinePol Gallery Event
You are invited Friday, September 14th from 6:00 - 9:00 pm & Saturday, September 15th from 1:00 - 4:00 pm to join us in celebrating French Impressionist, JalinePol's second visit to Vinings Gallery.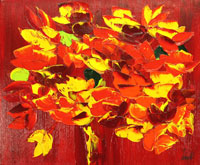 Holy Goodness
26 x 21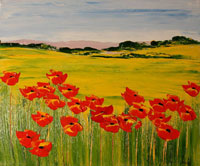 Hot Spring
26 x 21
View JalinePol's Original Oils on Canvas | View JalinePol's Limited Edition Giclees
We are privileged to welcome Jaline back to Atlanta for what promises to be another magnificent showing of her vibrant floral and landscape paintings. Her original oils on canvas and limited edition pieces are now collected around the world.
Join us for wine, hors d'oeuvres, great friends and great art.
Please RSVP by emailing us or calling the gallery at 404.794.7762. An online catalog will be posting shortly on our website.
Cheers,
Gary Handler
Vinings Gallery